Our dye circulator systems are designed for easy handling; the dye solution is almost completely removable by opening a single valve. All materials do not degrade using common dye solvents.
The circulators use industrial grade centrifugal pumps with powerful, low noise operation.
Our standard circulators.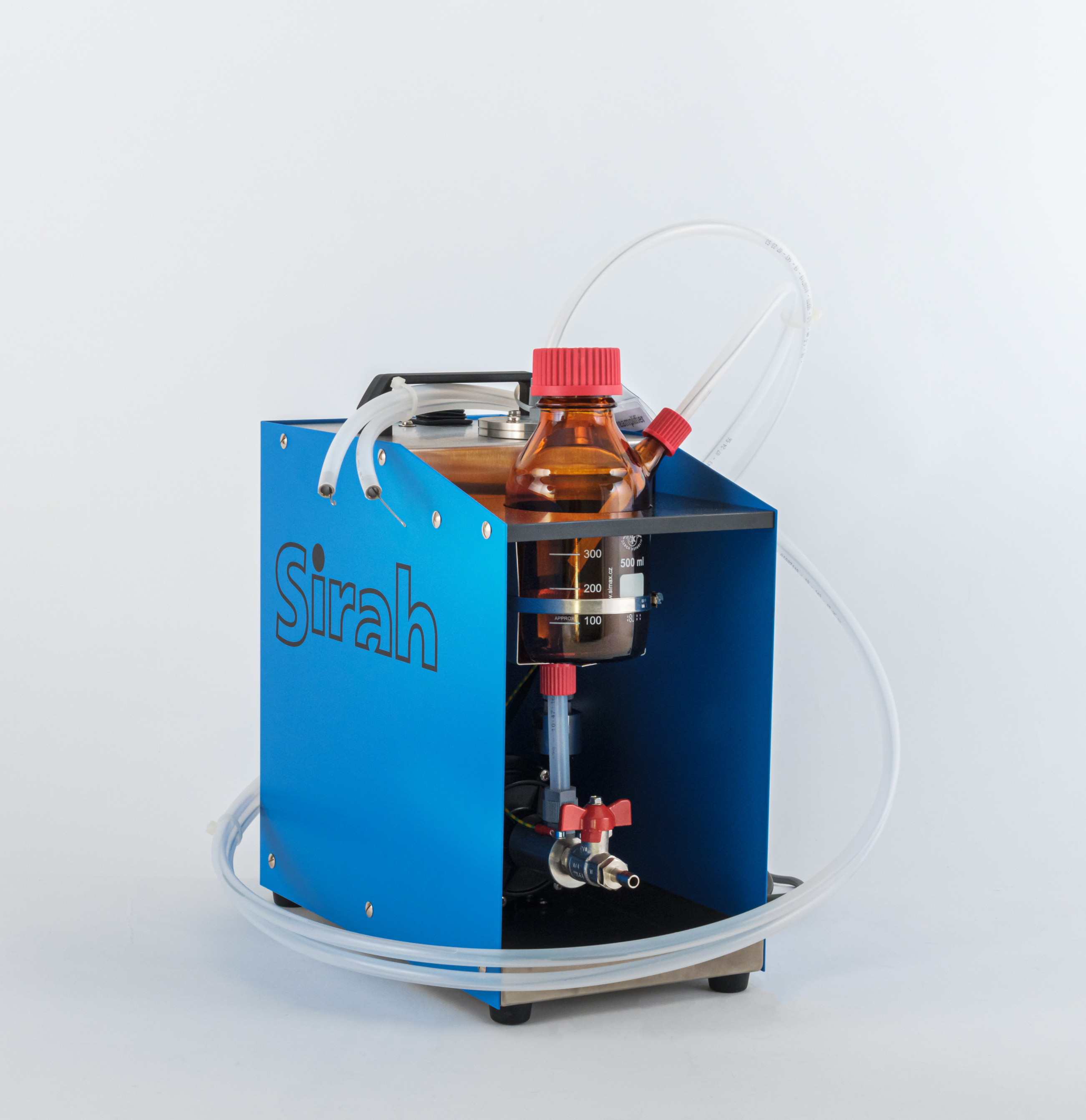 The units are completely assembled with reservoir, 35 μm filter in a stainless steel housing and dye cell. The tubing is grounded for operation with non polar solvents.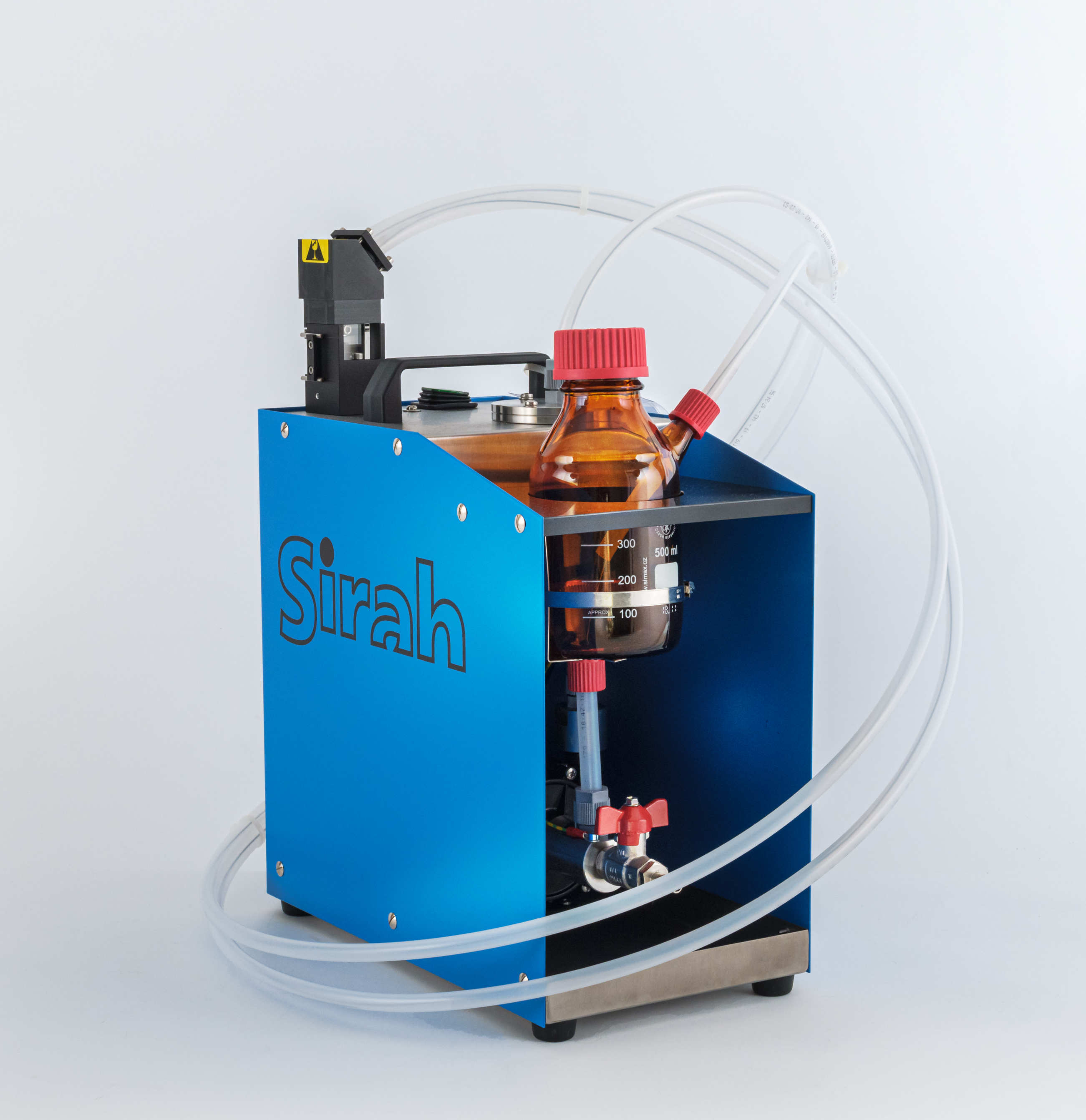 These circulators use an enhanced beam profile cell (EBP) instead of the usual rectangular cell design. Such cells support an improved quality of the spatial beam profile, flat top intensity distribution at laser exit and near-gaussian in the far field (> 10 m)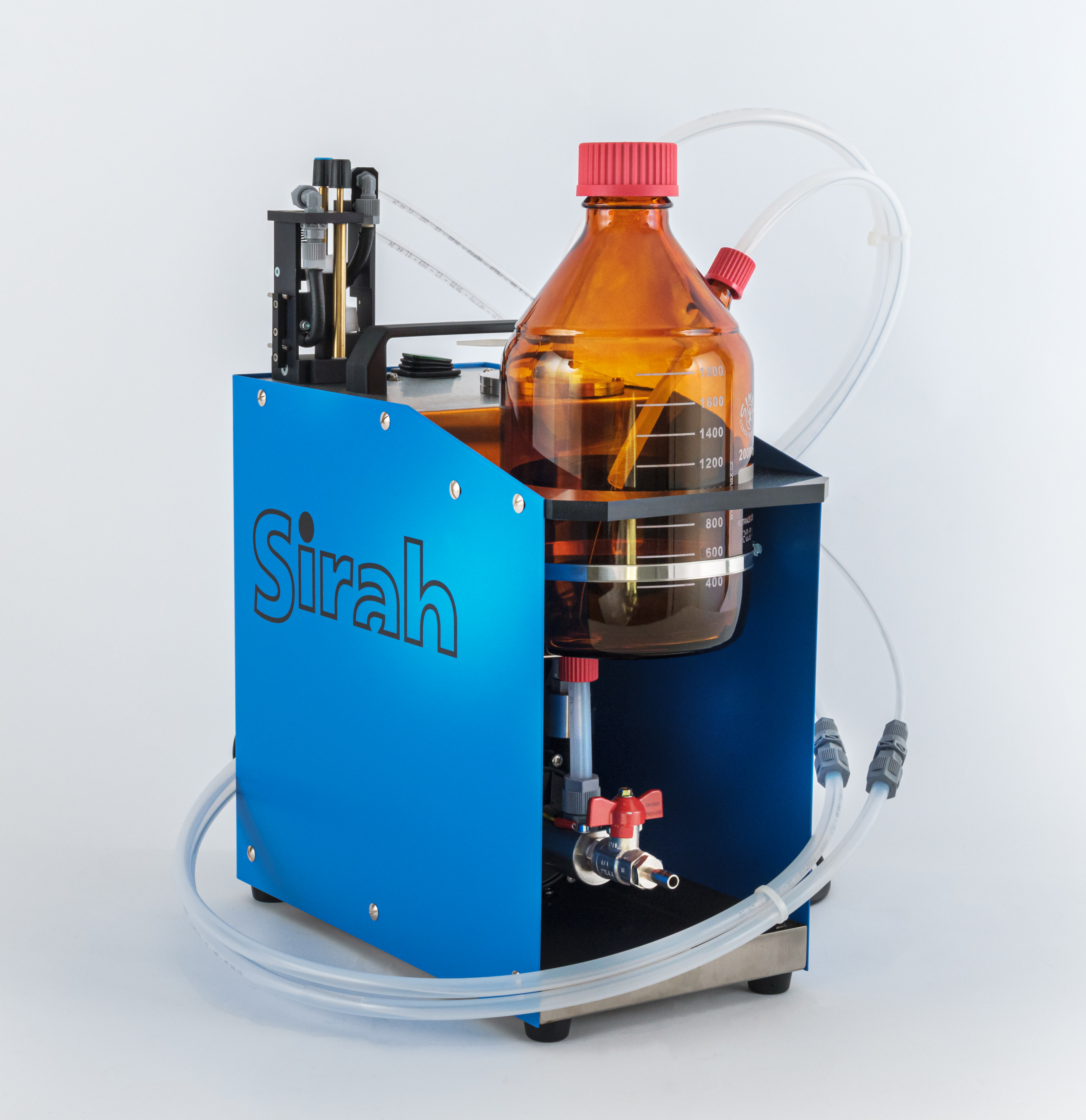 High flowrate circulators are designed for high repitition rate lasers. The flow is increased by more powerful pumps. Furthermore, the volume of the reservoirs is increased to compensate the faster consumption of dye.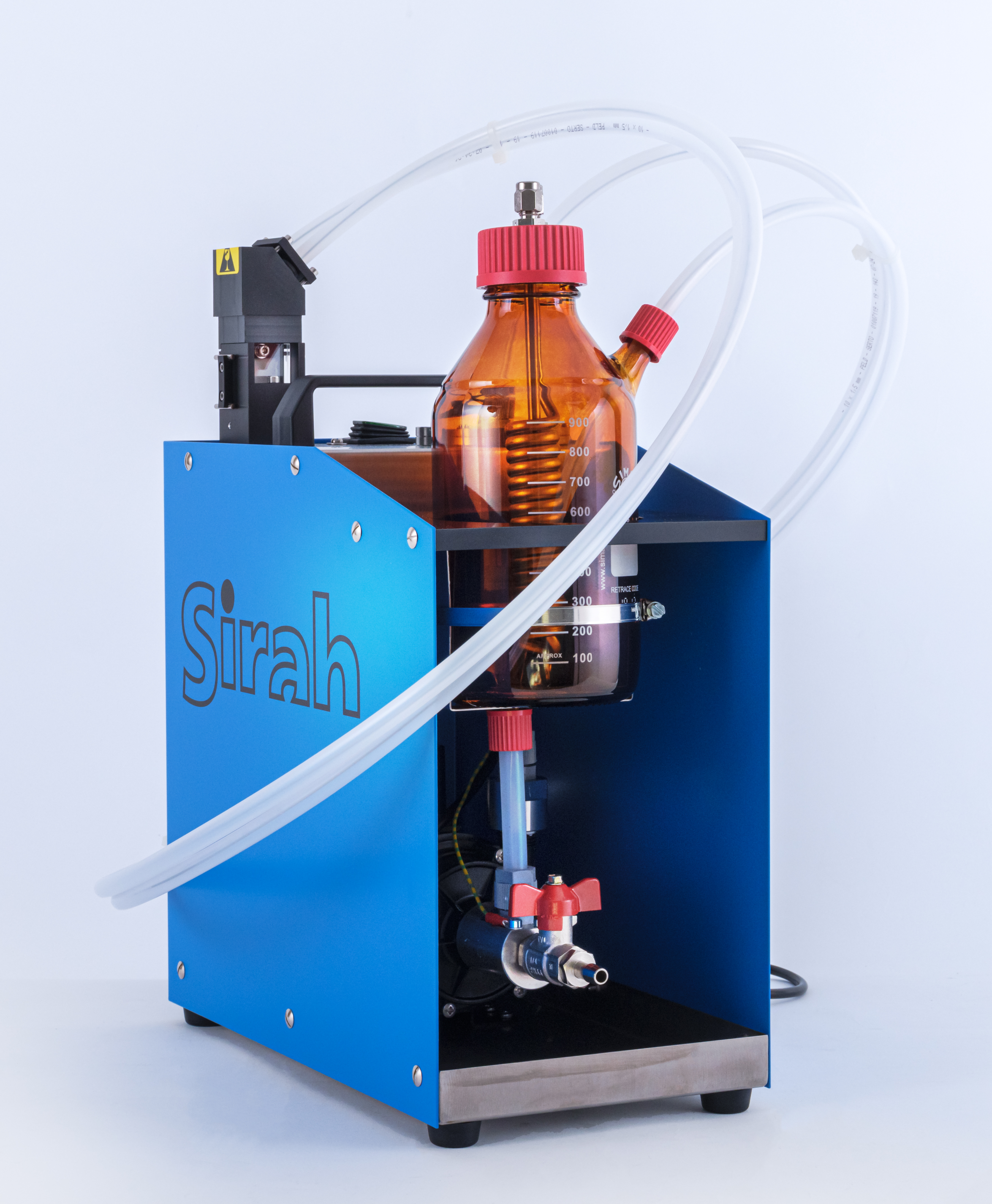 These dye circulators are optimized for the use with pump laser systems that operate in kilo-Hertz repetition rate regime. High power pumps are combined with high throughput filter cartridges and oversized tubing. The reservoir is engineered from stainless steel with integrated heat exchanger for efficient cooling. The volume of the reservoir is approximately 4 liters.